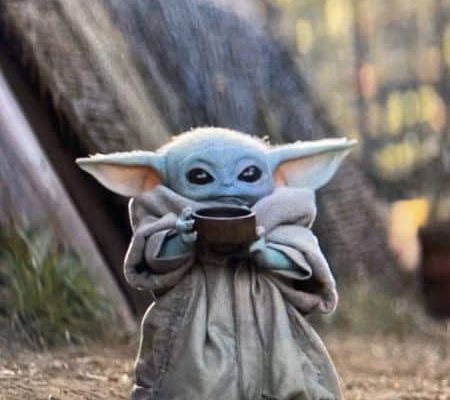 With the launch of Disney+, The Walt Disney Company is bringing fans new ways to experience the wonders of Disney from home.  Wondering what to watch on Disney Plus? Continue reading to learn about all the amazing content on Disney Plus, including a wide selection of classic and newly released movies, shows and original programming.
What to Watch on Disney+
Recently released blockbuster movies Frozen 2 and Onward are now available on Disney+. If you were a fan of Hannah Montana, you can find the whole series here, along with fan favorites such as The Suite Life of Zack & Cody, That's So Raven, and much more!
Now, let's talk about what good shows you can find in Disney+.  
Family Sundays
Family Sundays is all about crafting, and bringing Disney's wonders into the real world. Amber Kemp Gerstel will give you the best advice for your Disney-inspired arts and crafts!
The Mandalorian
Okay, at this point, it is nearly impossible that you haven't heard about The Mandalorian. Baby Yoda is totally adorable! When released, this Star Wars series was one of the most popular Disney+ exclusives, and it still is to this point. This show should be in your "must watch" list. We wouldn't like to give you spoilers, but even if you aren't a Star Wars fan, you will find this show enjoyable. Later in this post, we've included a short guide to the Star Wars franchise. Make sure to check it out! 
The Mandalorian Season 2 is out now!
Mickey Mouse (Shorts)
If you've ever stayed at a Disney hotel, then you may remember seeing some of these clips. Fun fact: there's a new ride in Disney World based on the shorts: "Minnie's Runaway Railway". If you haven't heard of it, then these shorts will help you to be updated. 
The Imagineering Story
The Imagineering Story is one of the most popular Disney documentaries, so you probably have already seen it, or at least heard about it. As the name suggests, it is all about the history of the parks, including how they were built, their development, and modifications through the years. There are a total of six one-hour episodes to ensure that you'll be entertained for a quite a while. 
Disney Insider
This documentary series is a recent addition to the Disney+ lineup. Each episode features a behind-the-scene look at Disney's most iconic theme parks, destinations, and more. For example, the first episode is about Disney's Hawaiian Resort. If you'd like to know more about The Walt Disney Company, then this show is for you!
One Day At Disney
This one-hour long documentary gives viewers an inside look at the Walt Disney Company through its staff's eyes.  Expect to see heartwarming stories of Disney cast members that help bring the magic of Disney alive to fans all over the world. 
A Short Guide to Star Wars
Star Wars is one of the most successful franchises in history. You can now find the whole franchise, including three trilogies, two spin-offs, and series on Disney+.
Every fan knows that there's an specific order to watch the Star Wars franchise, and this short guide will help you, so that you know where to start and hopefully don't get lost in space (or the plot). 
Fans say that the best way to watch Star Wars is by chronological order. There are important events that happen between movies that are not necessarily part of the main three trilogies. So we don't complicate things for you, this is the order that the fandom usually recommends:
1.Episode I: The Phantom Menace (1999)
2.Episode II: Attack of the Clones (2002)
3.Star Wars The Clone Wars (2008)
4.Episode III: Revenge of the Sith (2005)
5.Solo: A Star Wars Story (2018)
6.Star Wars Rebels (2014)
7.Rogue One: A Star Wars Story (2016)
8.Episode IV: A New Hope (1977)
9.Episode V: The Empire Strikes Back (1980)
10.Episode VI: The Return of the Jedi (1983)
11.The Mandalorian (2019)
12.Episode VII: The Force Awakens (2015)
13.Episode VIII: The Last Jedi (2017)
14.Episode IX: The Rise of Skywalker (2019)
Should we expect new content?
Yes, we definitely should! One thing we can be sure of is Disney+ will be regularly adding new content. Fans can find themselves enjoying their favorite classic movies, along with new and exclusive programming in this streaming service.
Booking a trip to Disney World, or even just the Orlando area? Stay with Sweet Home Vacation! They've got over 2000+ Homes in their catalog that are both luxurious and affordable.