Travel Tips
Backyard BBQ Ideas: Grilled Steak and Bacon Wrapped Potatoes
If you have ever been to Orlando, Florida, you may have noticed that there is an abundance of vacation rentals with pools.  Way back in 2019, our entire team stayed at our pool villa in Kissimmee at the Windsor at Westside Resort.
One of the greatest highlights of the trip would definitely be grilling (and eating) juicy ribeye steaks and potatoes by the pool.  Read on for the full recipe. Curious to see what else went on during our trip? Check out our vlog down below.
Grilled Steak with Bacon Wrapped Potatoes

Prep Time: 15 mins
Cook Time: 10 mins
Total Time: 25 mins

Ingredients

:



Steak:

- 1.5" ribeye steak

- Garlic butter

- Garlic powder

- Onion powder

- Salt and Pepper

- Blue cheese

Bacon Wrapped Potatoes:

- Sour cream

- Fresh chives

- Garlic butter

- Bacon

- Russet potatoes, sliced lengthwise

Equipment Used:

- Propane Gas Grill
Instructions: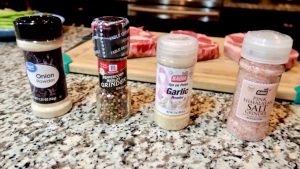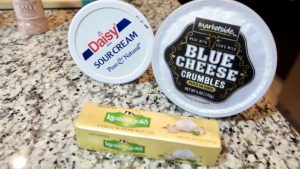 1) Wash and pat dry steak.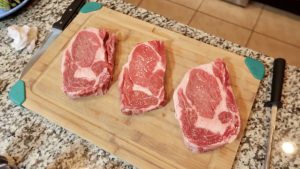 2) Season steak generously with salt, pepper, onion powder, and garlic powder.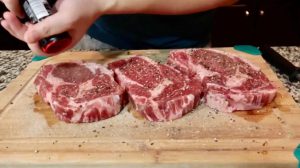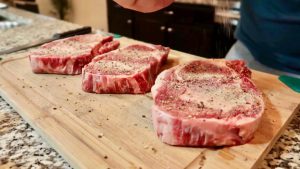 3) Gently pat down seasoning, and repeat on the other side. Since we are grilling them, don't be afraid to use lots of seasoning, as some of the seasoning will fall off the grill.
4) Time to fire up the grill: preheat to 375 F.
5) Put the steak and potatoes on the grill and close the lid for 3 minutes.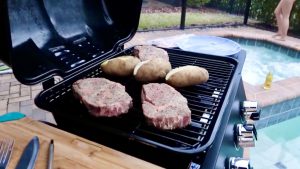 6) Flip the steak over. For medium rare ribeye, flip only once, for 3 minutes per side.
7) Cut up chunks of garlic butter to melt over the steak and potatoes.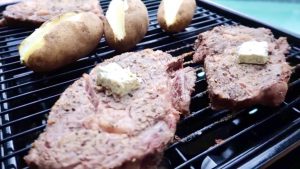 8) Add bacon to the grill. Flip over and top over the potatoes.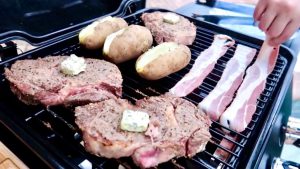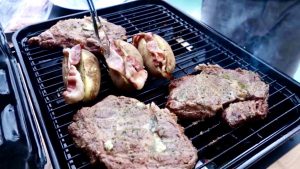 9) Melt some blue cheese on the ribeye steak.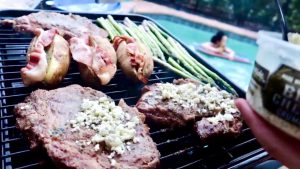 10) Put some sour cream on the potatoes, and sprinkle some fresh cut chives.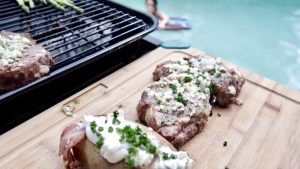 11) Enjoy! (Yes, that is our lovely marketing director Chihiro mastering the art of eating IN the pool with a floating tray)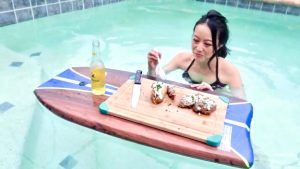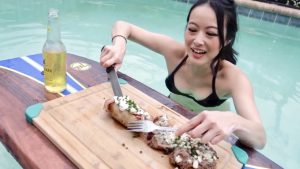 Booking a trip to Orlando? Stay with Sweet Home Vacation! We have over 2000+ Vacation Rentals in Orlando Florida. We are open and accepting reservations with enhanced cleaning protocol in place.